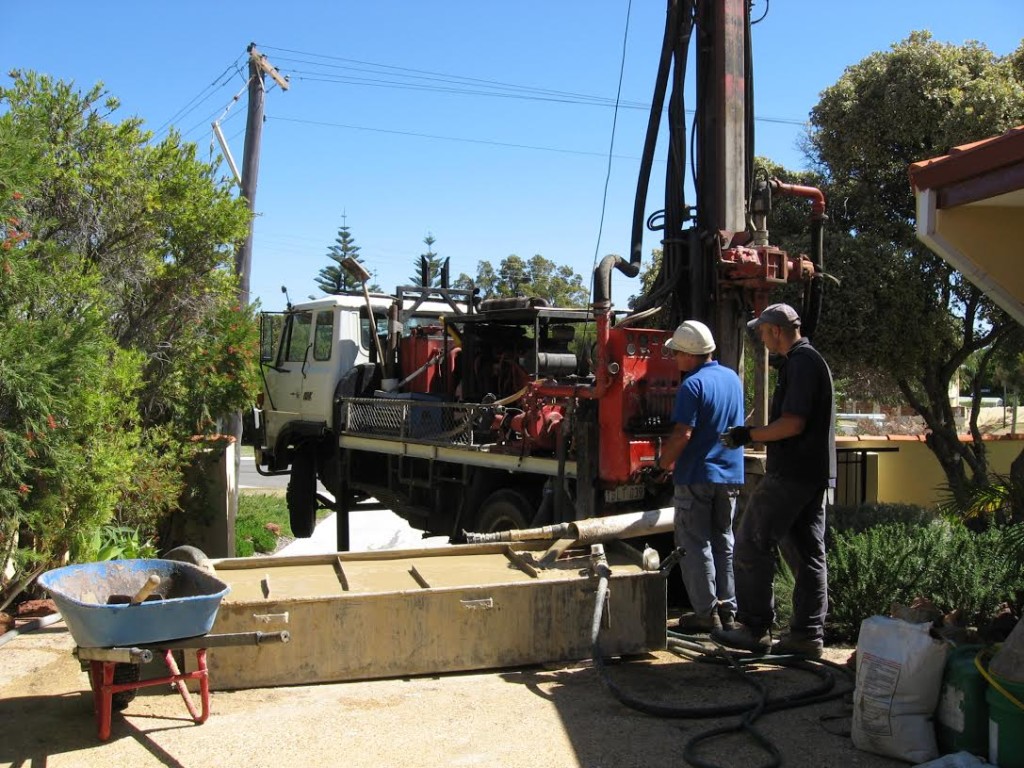 West Coast Drilling is primarily involved in mud rotary drilling in and around the Perth metropolitan area. Domestic bores are typically drilled in a day using a process that involves drilling approximately 10m beyond the water table, the installation of a screen and casing followed by the development of the water supply using an air compressor. The method used allows the drilling of sand, limestone and clay aquifers that underlie Perth homes.
After the hole has been drilled, a submersible pump is installed and an electrical contractor is employed to wire the pump to the switchboard. The reticulation system is connected to the bore and the reticulation controller is adjusted to suit the pump based system.
West Coast Drilling has been a member of the AUSTRALIAN DRILLING INDUSTRY ASSOCIATION since 1999. WCD holds Comprehensive Vehicle Insurance, Employer Indemnity Insurance and Public Liability to the value of $10 000 000.
Our high level of accreditation allows us to carry out work for a number of government agencies, including Western Power, Water Corporation, The Public Transport Authority as well as leading businesses.
BACK