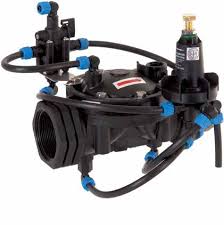 Dorot Pressure Sustaining Valve
Far superior to a spring-powered relief-valve which eventually seizes up due to the minerals present in Perth bore water, the Dorot pressure sustaining valve can be relied upon to open smoothly, releasing excess pressure in the system if the reticulation controller fails to open a solenoid valve.
The valve is usually recommended for commercial bores, domestic shared-bores or for bores sited on rental properties.
West Coast Drilling will supply and install a 25mm Dorot PSV on all domestic bores, drilled throughout 2019.
Saving: Approximately $400
BACK